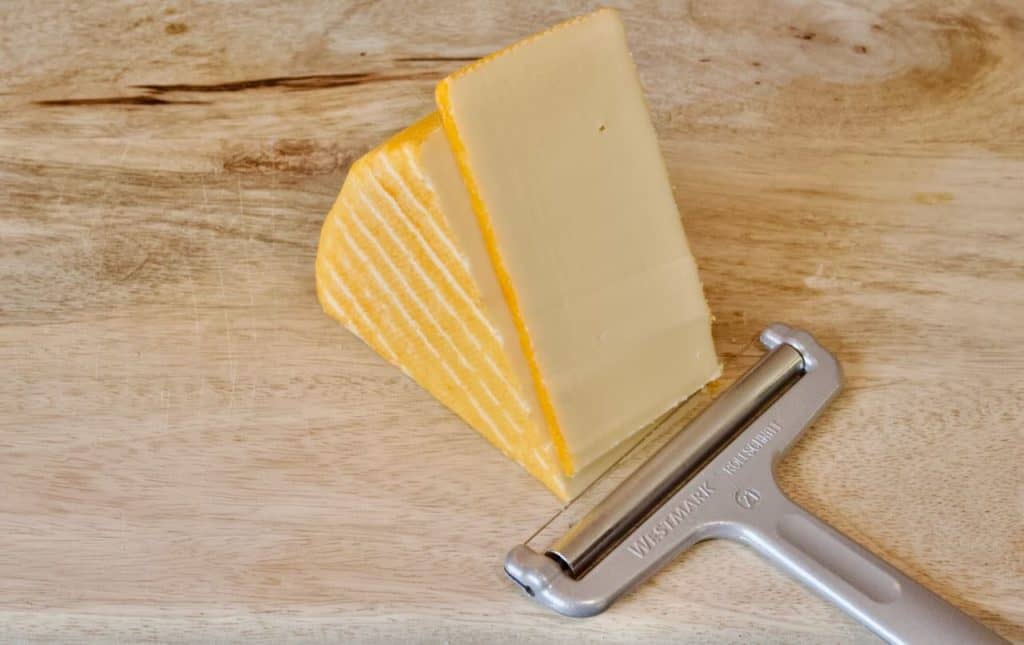 I would not say it is out of character to write about Ridderost, a pasteurised cheese, but not often that happens in here. Any rule has an exception. This is a Norwegian cheese, washed rind with annatto added so the rind is very yellowish. Paste is very even and smooth, semi-firm and not like traditional washed rind cheeses that have frequent small holes scattered around. They might appear i, but are few. The cheese is sort of semi industrial, made at a small dairy, not saying there is much manual handling. I don't think so, that there is much manual handling I mean, but I do not know. I would not say it qualifies as being artisan. The cheese was "invented" here, back in 1970, so from a historic cheese perspective it is a young cheese. The name Ridder, as it is sometimes called, means Knight. No specifications as to the milk other than it has to be cows' and sourced from the two municipalities Vestnes, where the dairy is situated, and neighbouring Rauma, famous for Romsdalen and Trollveggen.
What's the thing with Ridderost?
Nothing particular really. One of these common cheeses that for one reason or the other hits your heart, or palate if you like. I love washed rind cheeses. Usually more opulent ones, but there is something with this having just enough of everything to fit with the breakfast, the rolls and the coffee. I bit too mild for the cheese plate at the dinner party with wine to accompany it. The Ridderost should be thickly sliced, the mildness requires some volume. I eat it plain, but I suppose some black cherry jam would do just fine, if you need something sweet. The sweetness I need, if any, comes from adding some cranberries to the rolls. Recommended by the the way. Good butter. A cup of coffee, with milk or a cup of tea if that is what you prefer. Nothing more. The morning paper perhaps?
In my opinion Ridderost is the best made cheese from Tine, the Norwegian dairy cooperative making the cheese. Exported as well, but I do not know how widely.