Way up the Aosta valley in north western Italy you'll find the the original area where the cheese Fontina hails from. The best Fontina is still made there during some short summer months and is called Alpeggio. This is important because it identifies the cheese as a real mountain cheese, small scale made, as Fontina may be produced industrially elsewhere as well. The latter is "just another cheese". But, almost as far as you can get up the Aosta valley, by the foothills of Mont Blanc, happy cows are grazing fresh grass and herbs during the summer months, providing the raw milk that goes into the cheese. Early fall it is time for the transhumance to the lowlands where their return is duly celebrated.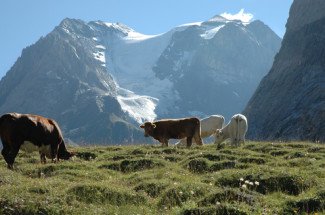 Fontina DOP
This cheese is made from whole, raw cow's milk, at small dairies by artisan cheese makers at an altitude of minimum 2000 meters. The dairies belong to the association ARPAV – Association Régionale Propriétaires d'Alpages Vallée d'Aoste.
As most mountain cheeses this also, is wheel shaped, but with its modest eight kilos quite small compared to the real sluggers especially from the Swiss side of the border. Matured for seven months ish, so the cheese I am eating now was made last summer.
The taste is like you would anticipate from a small dairy up in the mountains; herbs and a touch of barnyard. Rind is washed, but it does not give the sharp smell you would expect from a washed rind cheese. Semi firm texture with a few scattered holes, especially round the middle.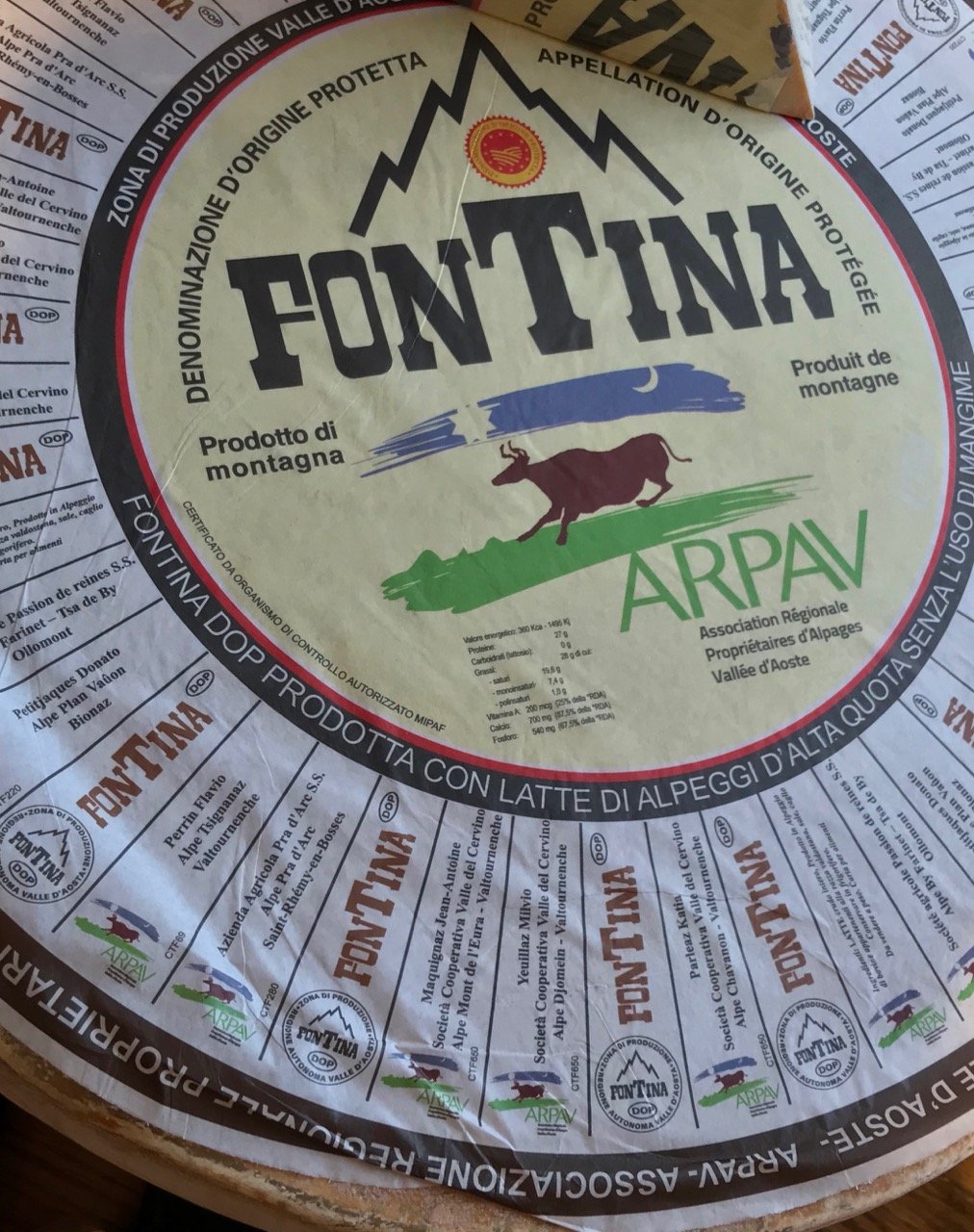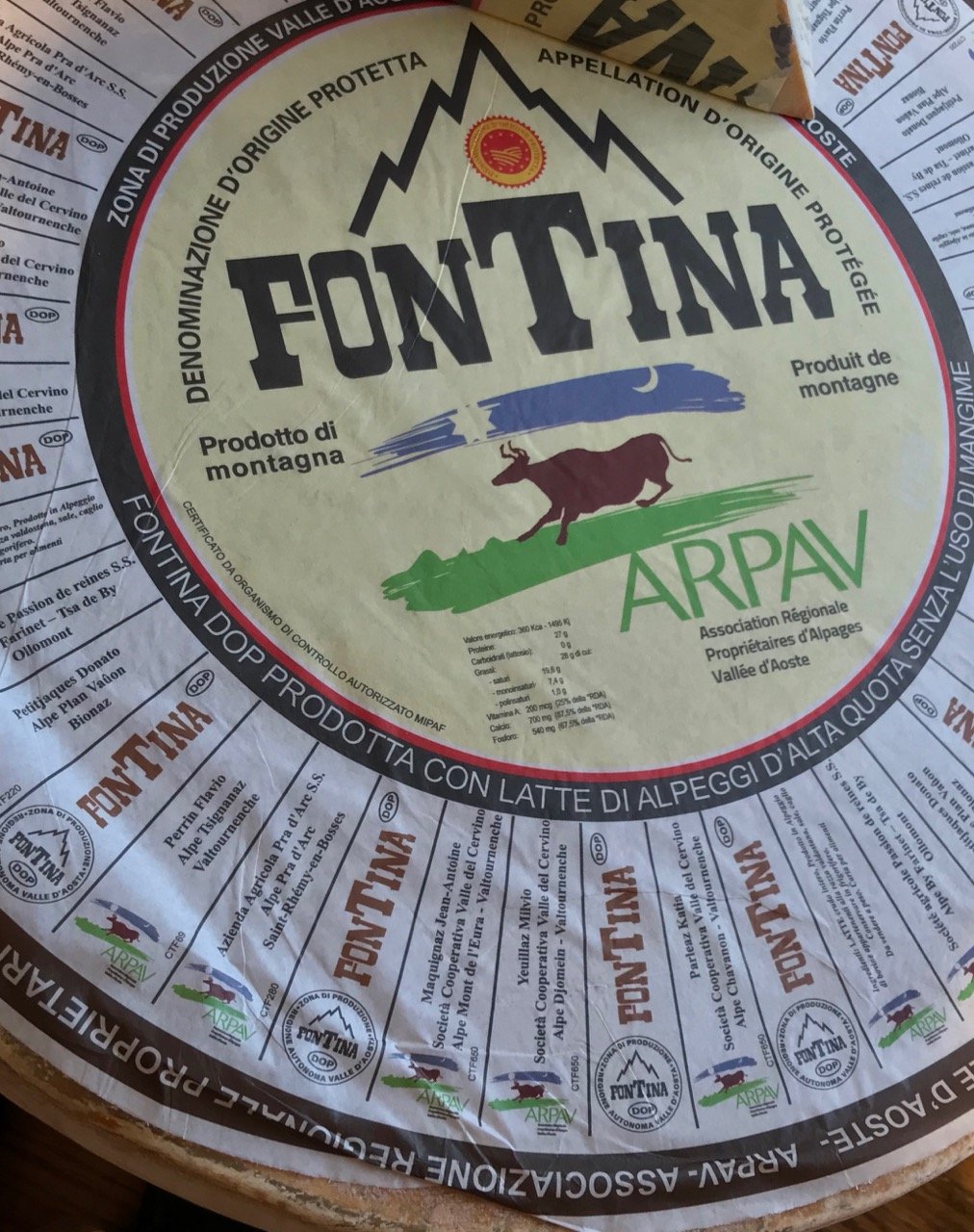 Gutta på Haugen
Gutta på Haugen is something of an institution in Oslo. Slightly old fashioned deli with cheese and lots of other good stuff. A must visit if you happen to be in Oslo. That's where I got my cheese from.
Cheese with a history
This cheese has been around for a while. First written traces from back around 1200. And as with most cheese with a history, it has partly moved away from its origins so it is now made in a wider area, especially the industrial versions. For that reason it is very important you look for Alpeggio or Prodotto di montagna on the labels.
How to use it?
Very good on country bread with good butter. The semi firm texture makes it ideal for this Norwegian style cheese slicer everyone is so fond of in this country, and most families have a few of. Locally they use the cheese for the dish Fonduta, a variety of the French fondue.
To drink
Works well with red wine, at least if you have cheese and bread. I am not very fond of neither Amarone nor ripasso wines, there are so many other excellent Italian wines to choose from. With the Fonduta I would have a fruity white.