Quite a few would say that Queso Cabrales, or just Cabrales which is most commonly used, is the world's best blue cheese. From the northern foothills of the Picos de Europa mountains in Asturias, Spain. Some would of course fiercely go against that. So be it. What is indisputable though; not that many have tasted it. If you are new to the cheese world, this is not a place to start. Personally I am not all that concerned with a cheese being the best in the world or not. I am concerned with the use of raw milk and a cheese being made by artisan cheese makers. A real cheese. And what is good or tasteful? Varies between people. Under any circumstance, this is a cheese that will challenge your taste buds.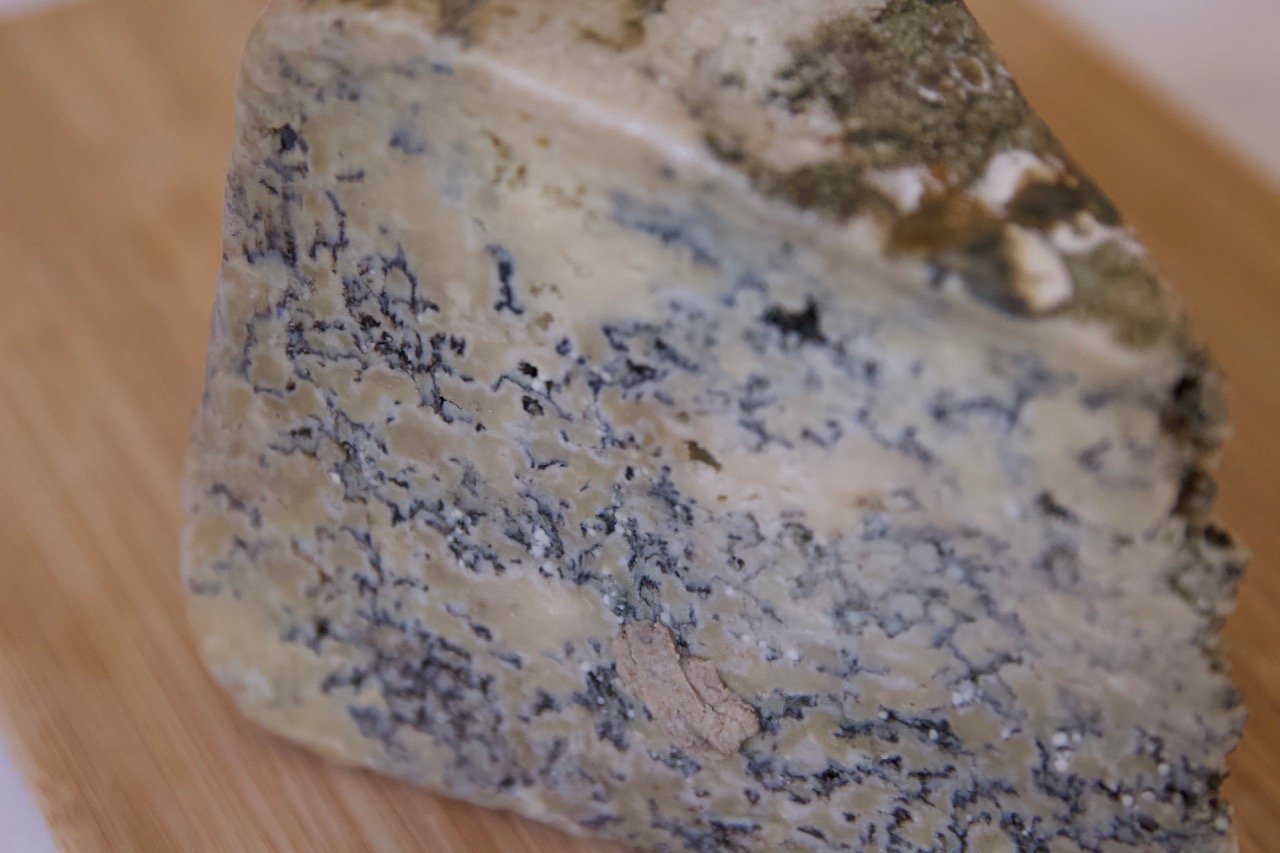 Blue cheese area
Funny this, how some areas specialise in one style of cheese. The area around Picos de Europa has traditionally, and traditionally means from the 10th century, been an area where blue cheese has been made. Valdeón, Gamonedo, the quite young La Peral and last but not least; Cabrales. They all have their own personality, but Cabrales is by far the most pungent. The reason for all the various blue cheeses coming from this area is mainly all the natural limestone caves you can find there. Caves with a suitable humidity for maturing cheese and where Penicillum Roqueforti thrives.
Cabrales – the very best of the blues?
Depends who you ask. In my opinion the answer is probably no, especially if I let just the taste decide my answer. It is too pungent for my taste. It is not a cheese for pure hedonism. This cheese requires your full attention. Piquant and quite metallic at the end with some bitterness as well. But this is a fantastic cheese with the bluing well distributed and all natural. No needles used for this cheese. One of few purely artisan cheeses from the area. Basically cow's milk, but goat and ewe's milk are also allowed. The connoisseurs will say the cheese made in late spring using all the three types of milk allowed, is the best. Available from august. Rumours have it the very best Cabrales is to be found at the cheese market in Arenas de Cabrales the last Sunday of August every year.
To drink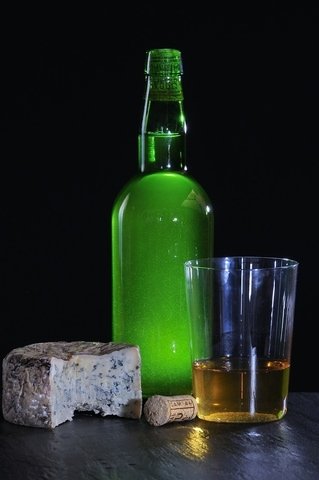 I had a glass of Vin de Paille from Jura, that kind of lost the battle with the cheese. Some recommend Pedro Ximénez sherry which might well be a good choice. Locally, they're 'tougher than the rest', and more suitable to my taste. They're having Orujo. Aka Aguardente. Somehow the locals also recommend a dry cider. That's if you think the combination of Cabrales and Orujo will be too epoch-making for your liking. And finally, if you have Cabrales, do not worry about having any other cheeses.