She showed me a Raschera d'Alpeggio and asked if I had tried it before. This was at Gutta på Haugen, a local cheesemonger in Oslo, right before Easter. I hadn't. Unfortunately I am not that into Italian cheese, but eager to learn of course. Had a fantastic mountain Fontina earlier this winter, so I am picking up – slowly. But this time, a Raschera that I hadn't even heard about. Italian, you know. Is it an excuse? As I said, want to learn. Well, as it is, Raschera might be just that, but mine is, or rather was, Raschera d'Alpeggio. Mountain cheese versus cheese from the plains. Summer cheese versus rest of the year cheese. There's a difference. The air, the pastures, the freedom, the view, micro dairies, no stress. Well, by and large. Does it say d'Alpeggio on the label, just go for it.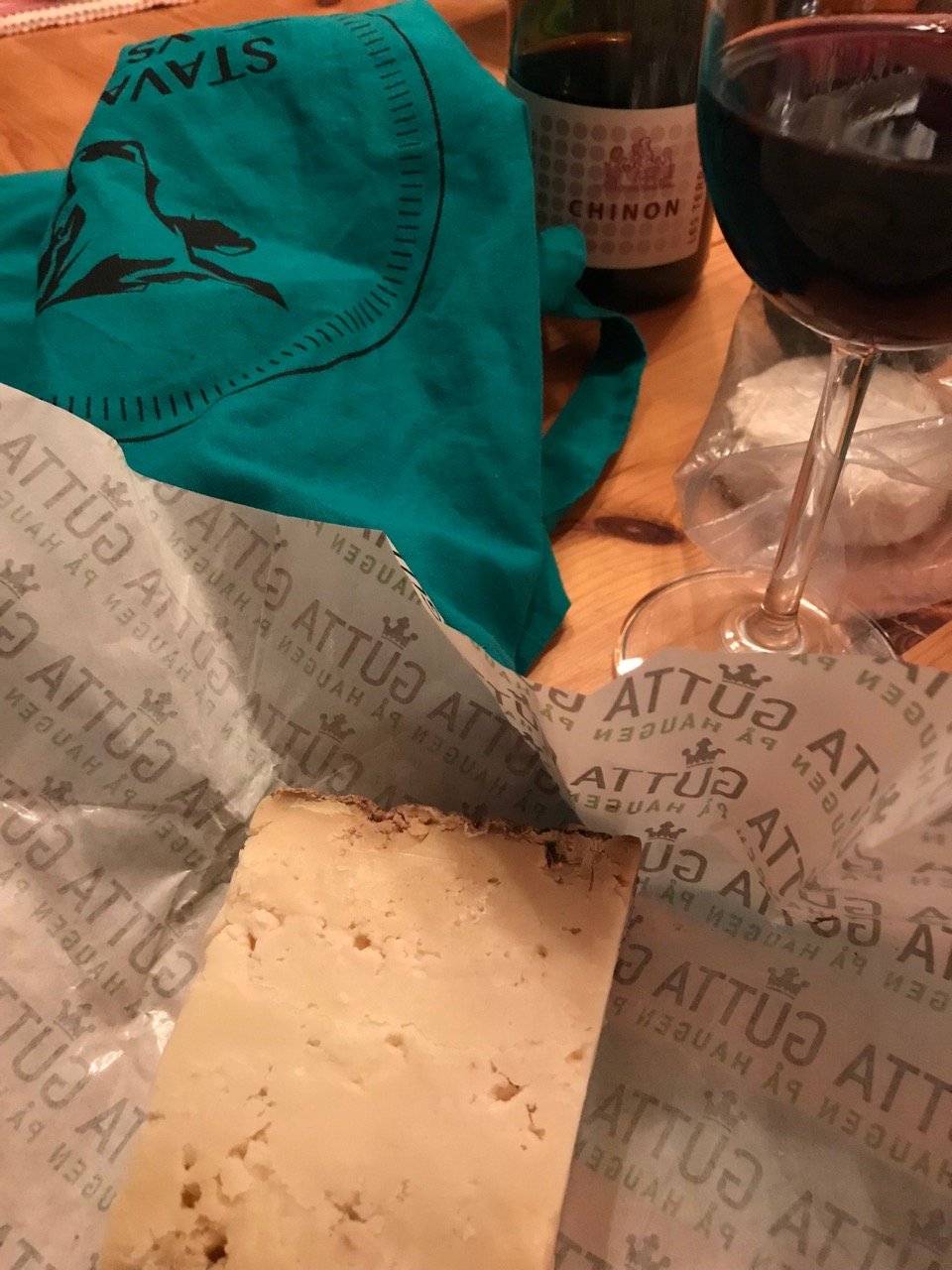 Raschera d'Alpeggio – Mountain cheese
It's rather an alpine cheese. As I said, we're in Piedmont, and the mountains bordering France. Since this is a cheese with a protected origin, there are certain requirements regarding calling the cheese Raschera d'Alpegio. Naturally it's got to be a summer cheese, secondly the whole operation has to take place more than 900 meters above sea level. That's when we're into the mountains, even though the height is not dizzying at all. This is a cow's milk cheese, but as it is in Italy, quite often actually, you're allowed to blend in a bit of goat's milk and ewe's milk. That does not means it is done by rule, but they're allowed to. You have to look at the label to find out.
A historic cheese
Been round for a while this one. Italy's history is long, and rather motley some would say. Cheese is no exception, even though Parmigiano Reggiano, Gorgonzola and Mozzarella have overshadowed a lot of other excellent cheeses. The first traces of Raschera is found in Pantaleones Summa lacticiniorum back in 1477. It describes how a lamb's rennet stomach is washed to release the rennet for making cheese. If lamb's rennet is still used, I do not know, but animal rennet it is. Pantaleione may be characterised as the first travelling cheese writer. So in spite of not being famous like some of the others mentioned above, it is a cheese with a history. And you can find it outside Piedmont.
A frightening rind
The rind looks somewhat fearsome. It is not common at all that I recommend to cut off the rind without even tasting it, but for this cheese I recommend you do. It is natural, by all means so nothing to be afraid of, but I think eating the rind will overpower the taste of the cheese. My cheese, considering the rind, was matured more than the minimum six months required. With a damp maturing room, the rind easily turns the way my cheese showed. The paste is semi firm and slightly crumbly with a few scattered holes. Slightly sweet on the palate, but not as outspoken as some other alpine cheeses. Light acidity and wonderful balance. I have to admit I like all kinds of cheese, well, at least if it is well made, so every now and then I have to calibrate my taste with the rest of the family. This was a cheese that needed some calibration. And what a success it was. They loved it. Need I say more?
To drink
As you can see from the picture above I had a Chinon from the Loire valley that paired very well. However, there are lots of local wines to pair with and especially a fresh Barbera d'Alba. If you're one of those who thinks Barolo fits all, well then let it be mature. Alternatively, for the fans of white; a Burgundian Chardonnay.