Keen's Farmhouse Cheddar is representing the gold standard of Cheddar. This standard has of course changed over the centuries, but has kept pretty stable for the best part of the last 70 years or so. How a Cheddar taste, or any other cheese for that matter, is not something that change overnight, but every now and then innovations occur, changing flavour or texture a tiny little bit. Innovations have happened, enough to mention the names Edith Cannon and Joseph Harding who each in their own way laid some of the foundations for today's Cheddar.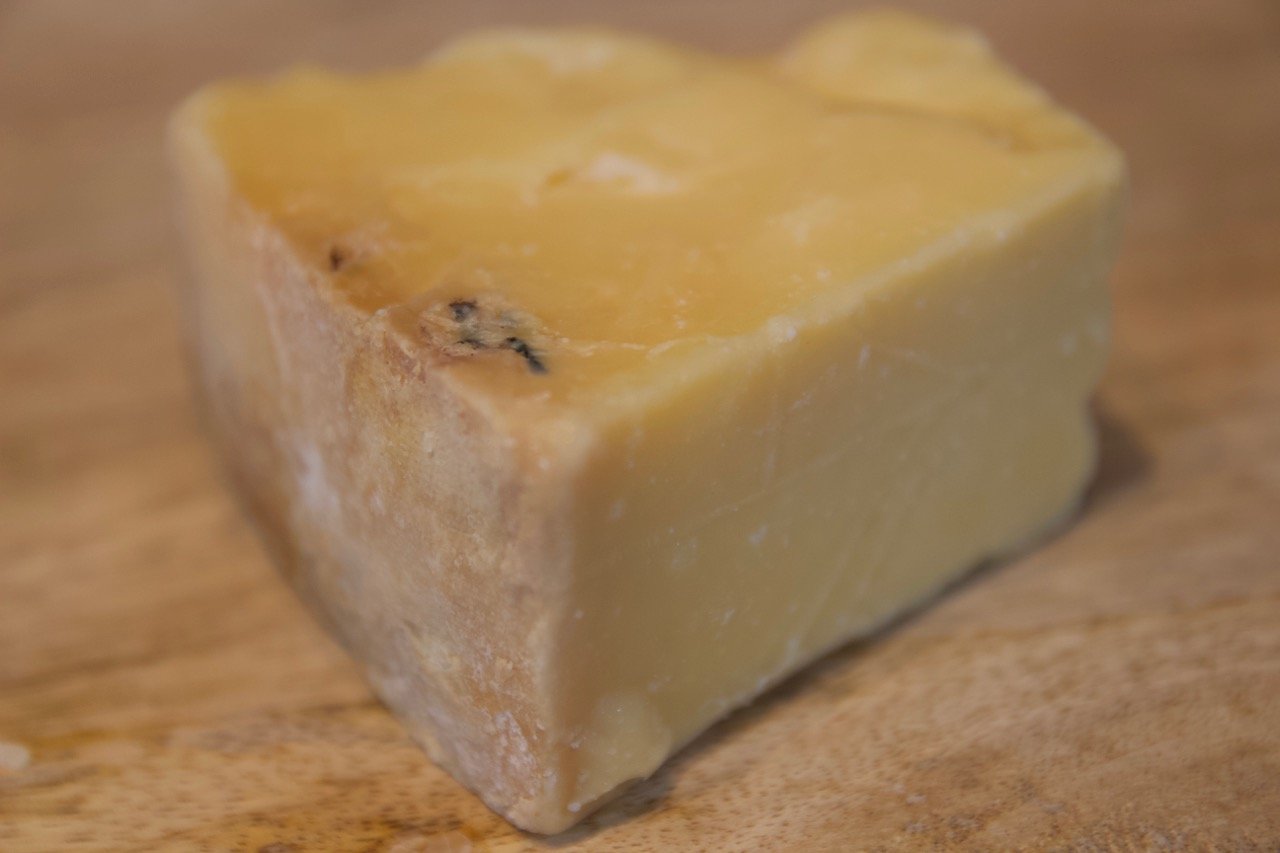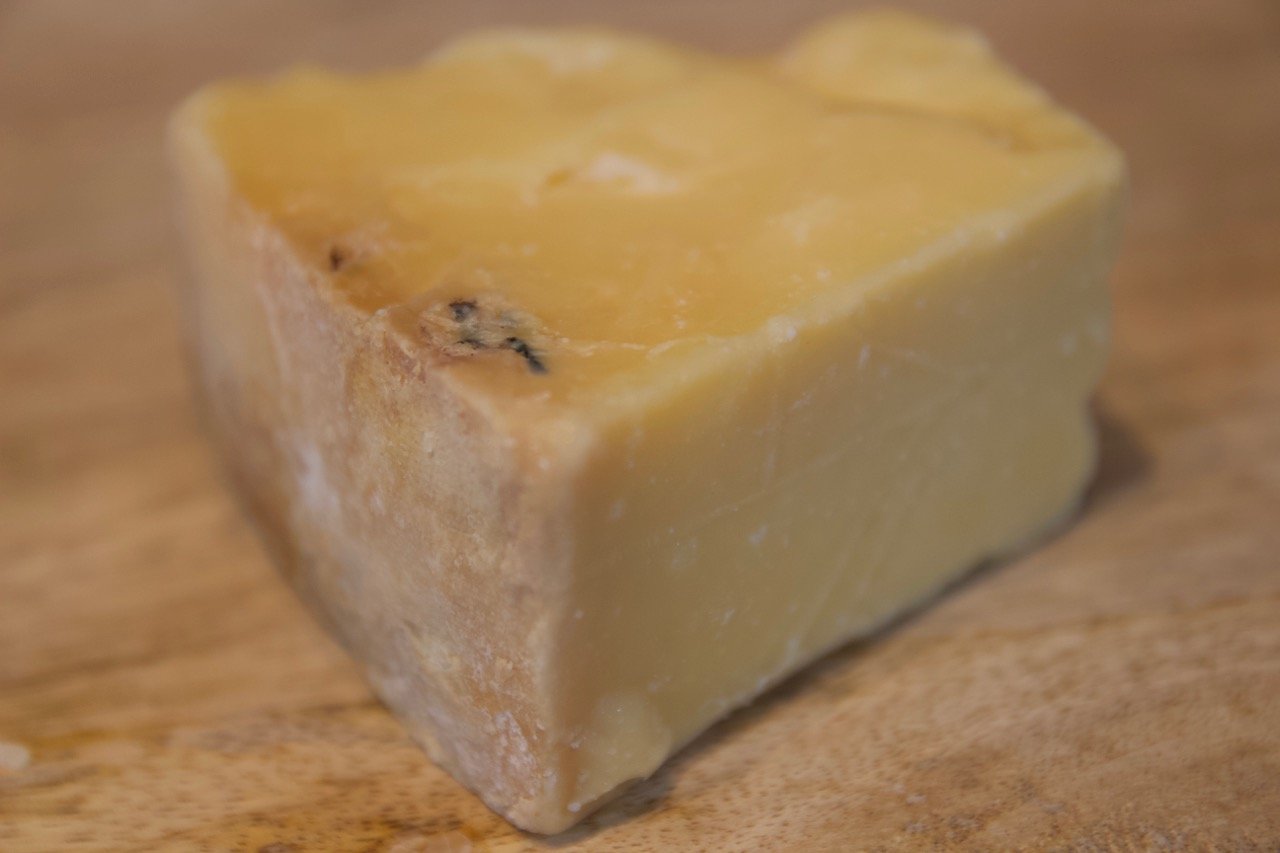 Innovation with today's perspective
The two of them sort of worked together at the beginning, but later parted in different directions, probably did not regard their work as innovations. They wanted to make best possible Cheddar. This is about 150 years ago. Flavour has od course changed over time, but some of their principles still prevail.
And to add a paradox, the Americans came to England to learn all about making Cheddar. As a thanks they "exported" the cloth binding. Real farmhouse Cheddar is clothbound. Muslin and lard.
Keen's farmhouse Cheddar
The Keen family has been farming and making Cheddar at their farm Familien Keen Moorhayes Farm in Wincanton, Somerset since 1899. Today the fifth generation is ready to take over the relay baton. The farm sits beautifully on top of a hill overlooking the Somerset countryside.
And when it comes to Cheddar, Somerset rules. of course it is possible to make Cheddar elsewhere, and Isle of Mull is a fine farmhouse Cheddar, no doubt, and from raw milk, but it is Keen's, Montgomery's and Westcombe that set the standards.
The family that makes the Isle of Mull says their cheese is not a Cheddar, but I think they're the only ones holding that view.
So what is it about Keen's Farmhouse Cheddar that makes it so attractive? It is dense, rich with a rather creamy texture. A fine dairy flavour, but it is also savoury and with a fine acidity. Very likeable.
West Country farmhouse Cheddar
West Country Farmhouse Cheesemakers include more than the three mentioned above, but they all are protected through a PDO. However, there's something extra with Keen's, Montgomery's and Westcombe as they form something called Slow Food Artisan Somerset Cheddar Presidium. A Slow Food Presidium is there to protect both how the cheese is made, as well as they typical flavours. That being said, the three cheese makers make different cheeses, both regarding texture and taste.
Cheddar in Norway
Not the country to go for the search of domestic Cheddar style cheese. One artisan cheese maker has started up, though. Thorbjørnrud makes a cow's milk version and a ewe's milk version. I don't know why it has become so, perhaps we're more than happy with the semi firm Dutch/Swiss style cheese that we have all been brought up with. But throughout the rest of the world, Cheddar is big. Of course, the cheese being so popular in North America helps on the global volumes. But the quality over there is from splendid to extremely industrial with a huge overdose of Lactobacillus helveticus.
To drink
A British cheese, so it pairs well with both tea and cider. Very British both of them. Pairing with wine, most whites from the Loire will do; being it Sancerre, Chenin blanc or Muscadet. The more mature the cheese, the more mature the wine. If it's all beer for you, then it's a Stout. And for a Ploughman's with Cheddar, a Guinness is recommended.