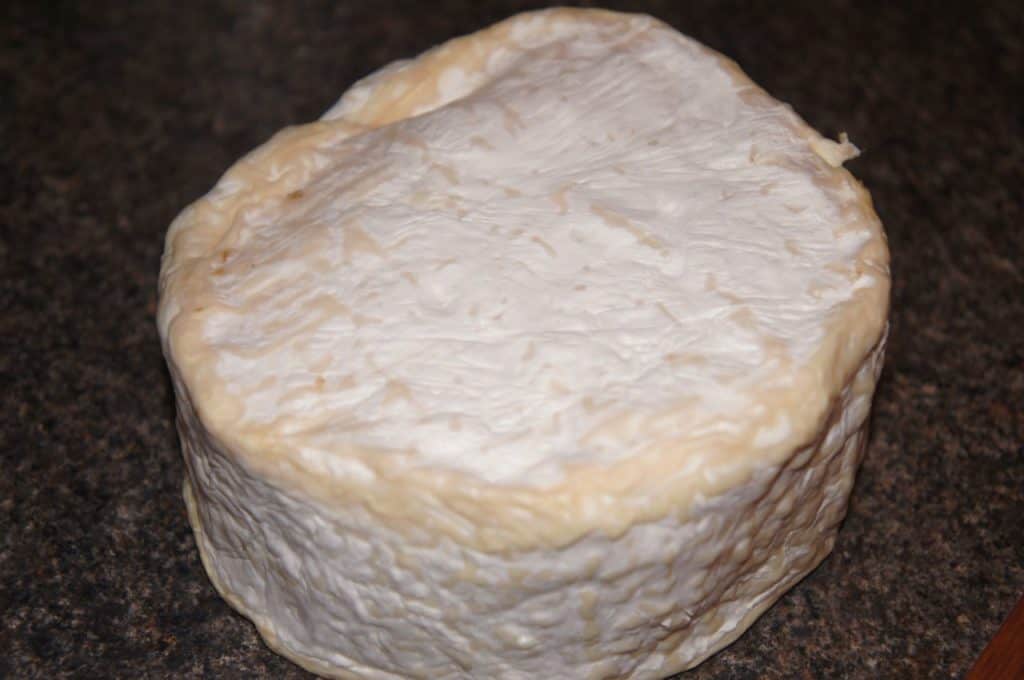 It's snowing outside. I am not a winter person. January and February are the worst two months of the year, in my opinion that is. Usually they're cold, but most of all they're dark. Event though I do not particularly like snow it does lighten up the darkness. It's on such days as today, not to mention if you have a broken heart or something, Brillat Savarin is the perfect comfort cheese. It's almost minus 10 degrees centigrade outside and as I said, snowing. The other thing is that this cheese works well with a glass of red wine – a fruity one, with body though. No oak or tannins. There you go, out searching for cheese and wine. I love white wines, but right now the weather is a bit too chilly for that, eagerly awaiting spring. Into March it helps, it's not that bad after all. And February is a short month.
Raw milk Brillat Savarin
So what is it with this cheese? Brillat Savarin is a triple cream cheese. So it you're having a heart issue perhaps this is not the cheese for you. Furthermore, for me it is not just any Brillat Savarin, because your nearest supermarket is probably well stocked with this cheese, only that according to me it is the wrong variant(s). It has to be made with raw milk. Most are made with pasteurised milk. So then you have to be producer specific and look for that vital text saying "au lait cru". Fromagerie de Juchy is such a manufacturer, so be on a look-out for that. I am not saying it will be easy, but possible, depending on where you are in the world.
Why a comfort cheese?
It's the cream making Brillant Savarin so pleasantly smooth and free from any harshness. Agrees with you on any issue really, so it helps when you think life or your surroundings could be more favourable. Curl up in your couch and enjoy it. Watch tv if that makes it any better. A cheese you don't have to chew, just let your tongue do the processing. And then swallow. Sip your wine.
And for me? I'll soon be out shoveling snow.