Valentine Cheeses to look for
Happy Valentine 💓 Perhaps a little late, but if you're rill going to serve valentine cheeses on a first date today, then you're something of a geek, or you're pretty certain about your date's preferences. The latter could of course be the case. For me, having been married for more that 20 years, I know my wife's likes and dislikes. Champagne is absolutely OK, but I think the cheese has to be part a selection of tapas. Pure cheese is too much my job for her to be any romantic. So which cheese would be included? Not the ordinary tapas cheeses, some of them are excellent and others dull. Manchego for instance can be anything from magnificent to pretty dull. So we have to come up with something more exciting. Like Langres for example. Easily recognisable from the well on the top and and yellow colour, not to mention the wrinkled rind. Most of them are small, perfect size to share between two.
A drop of Champagne
So what you do is pour some champagne into the well on top of the cheese and let soak. Serve and enjoy your cheese with the rest of the Champagne. Whatever comes thereafter I leave to you. If you1re in Britain Edmund Tew would be a perfect substitution. And English bubbles of course.
If you want to put some more symbolism into the seanse you could serve Le petit Fiancé des Pyrénées. No harm if the name of the cheese is not revealed.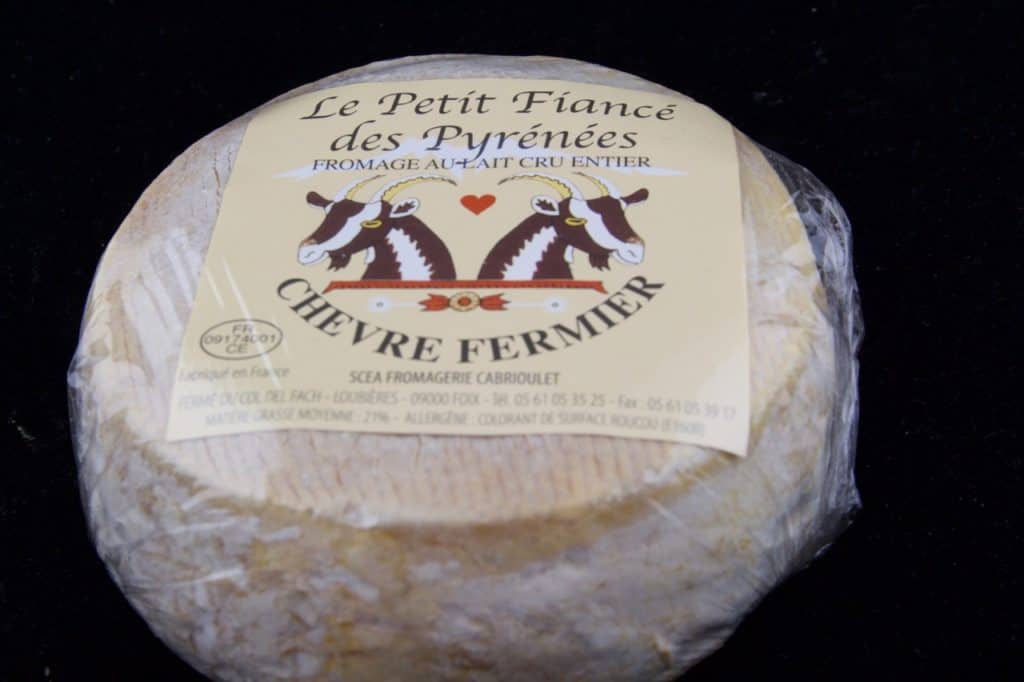 A goat milk cheese from the Pyrénées made on two farms in Loubières in the departement of Ariège. The story behind it is pretty sweet, worthy any valentine's date. This cheese is Reblochon style, but somewhat firmer and made with goats' milk. Yellowish, there are small amounts of annatto added, with a few irregular holes. Texture is meaty and flavour shows clear barn notes. Dare you?
Classic Coeur de Neufchatel, from Normandie in France and actually available most of the year as far as I know. So, if not today, some other day. It's a fine bloomy rind cheese made of raw cows' milk. A glass of champagne. A tête-à-tête with cheese and champagne could be any day. So not to worry if you missed out altogether on this day. That said, Happy Valentine.