Well, that's it. Unfortunately the weather, Bergen being such a wonderful city when the sun shines, showed up rather wet and windy. But as said, apart from that, the World Cheese Awards turned out a gigantic boost for Norwegian cheese and Norwegian cheese makers. Having the honour of hosting such an event of course becomes a huge motivational factor for all involved in cheese, big and small alike.
So now that the World Cheese Awards 2018 is history, what now Norway? It is a great thing that such an event motivates hard work and participation. Fact is though, that in the aftermath of such an effort comes a motivational dip. Everyone has been looking forward to this; expectation about medals, praise and honour. This is an enormous driving force. But now it's no longer there. For some it will last a while because they came home with medals, praise and honours. For others hard work and high expectations did not pay off. Just or unjust. I am mostly concerned with the latter group not loosing their faith and dreams. So what else other than the World Cheese Awards can inspire you to keep going, become better at what you do, what you make?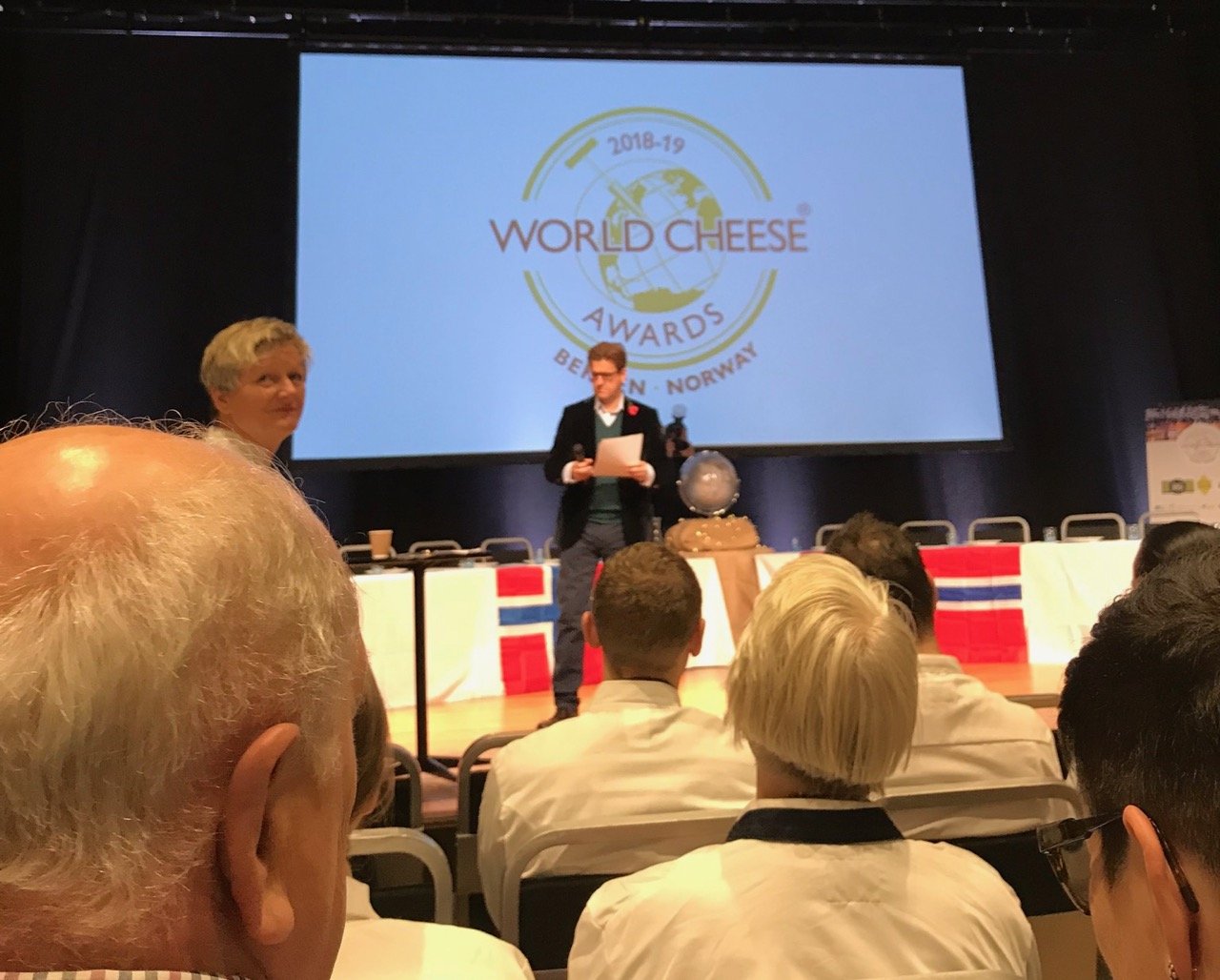 Motivation vs inspiration
There is an important distinction between the two. Put simple, motivation is external, inspiration is internal. That's why I think it is more important that the World Cheese Awards has inspired you to keep up the good work, rather than the excitement of participating in Bergen. Competitions or awards are great, especially when you are rewarded with honour. At the other end of the scale, motivation is quickly lost if you travel home empty handed.
It is so much more important or rewarding to find the inspiration that will keep you carry on the good work. What is your Purpose? Why are doing what you're doing? In my book Unlock Your Future, the Key to a Fulfilling Life, published almost 10 years ago and long since sold out on Amazon, I talk about this. We're all here for a reason. Some though, a lot actually, never find their purpose. To be honest, they never put any effort into finding out either. For others, such as you, it could perhaps be making excellent cheese. An anekdote: A man came to visit a quarry. He of course met a stone mason there and asked him what he was doing? I cut stones he replied. A little later he asked another stone mason the same question. I am building cathedrals, he replied. He had a purpose.
So perhaps you should look at what you are doing in a grander perspective? Sustainable farming, animal welfare, make products that give, nutrition of course, but so much more important; excitement, tasteful moments, hygge (to use a Norwegian word spreading around the world), laughter, stories, friends gathering, happiness. And of course not to forget, a workplace for some and growth locally. That is also an important factor often underestimated. If you can manage to have this perspective while you are making cheese, I am certain that will inspire you to continue the very good work you are doing. And get even better, cheese by cheese. With inspiration you can also withstand adversity. You know there is something better further along the road. 73 or 74 Norwegian cheese was rewarded in Bergen. That means about 100 cheeses got nothing. Some perhaps did not expect much, still others travelled home, disappointed. I am most of all concerned with the latter group. Iy is important you find what you do useful, realise you create values, not to mention memorable moments for all eating your cheese. Win and loose in the same spirit, there was a sign reading. Very easy when you're on the winning track….
World Cheese Awards 2019 – Bergamo
I do not expect all participating in Bergen will travel to Bergamo, Italy next year. But Bergamo is worth a visit. Charming, especially the città alta, even though the città bassa has its sight as well.
Some find motivation and inspiration in competing, not so much concerned with their products and what they mean for their customers as long as it gain them medals and honour. Others are driven by completely different factors. It's these factors I think are the most valuable, because they create endurance. What do you want with your cheese and what do you want the legacy to be? The feedback from your customers is so much more important for you and your cheesemaking than how we as judges valued your cheese in Bergen November 2nd. Remember that. So much better with the customer praising your cheese.
Feedback is important
Every time I introduced myself in Bergen, to a Norwegian at least, they responded with Oh I visit your site regularly. That is of course heart warming, but I was also bold enough to ask if they could every now and then leave a comment. Sign of life so to speak, that's a good thing. I have not won any prizes, I have an inner drive to keep on. I have a purpose. I have read my own book and acted upon what I read. That was an important decision to make. There is always a purpose a little bigger than self. If you can find it, it will fuel you for ever and again. If your driving force is; I have to make a living from something, you'll soon enough quit and look for something else to earn your bread.
Keep up the good work
The Bergen drummer bands have gone home, the cheering has silenced and the SOME feeds are getting back to normal and you realise this is actually a normal work week. If you can find your inspiration, and by all means motivation as well, that will fuel you as my purpose fuels me. Look for your purpose and let that inspire you.
PS
My sincere congratulations to Ostegården in Fana and Stordalen gardsbruk in Tinn, Telemark. Impressive.